Set of Doors for 2 Seater Polaris RZR® XP1000 (4 Pieces)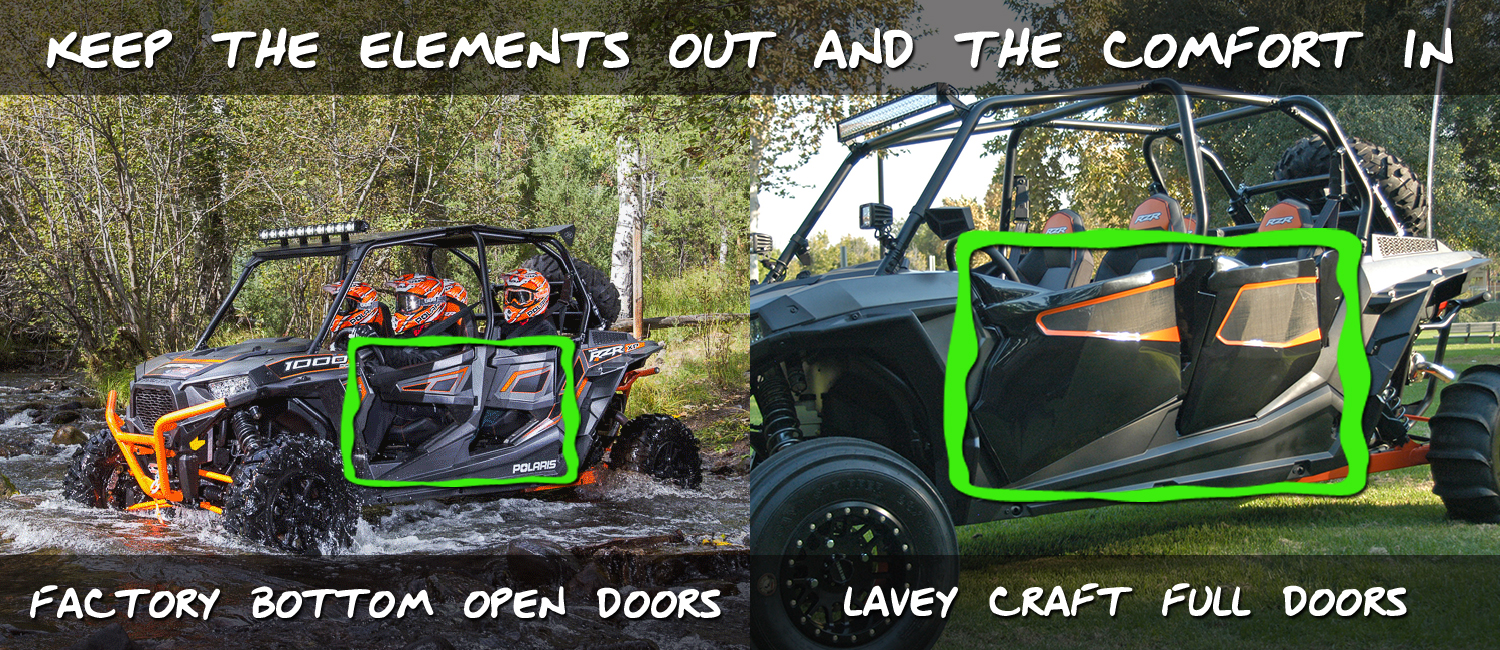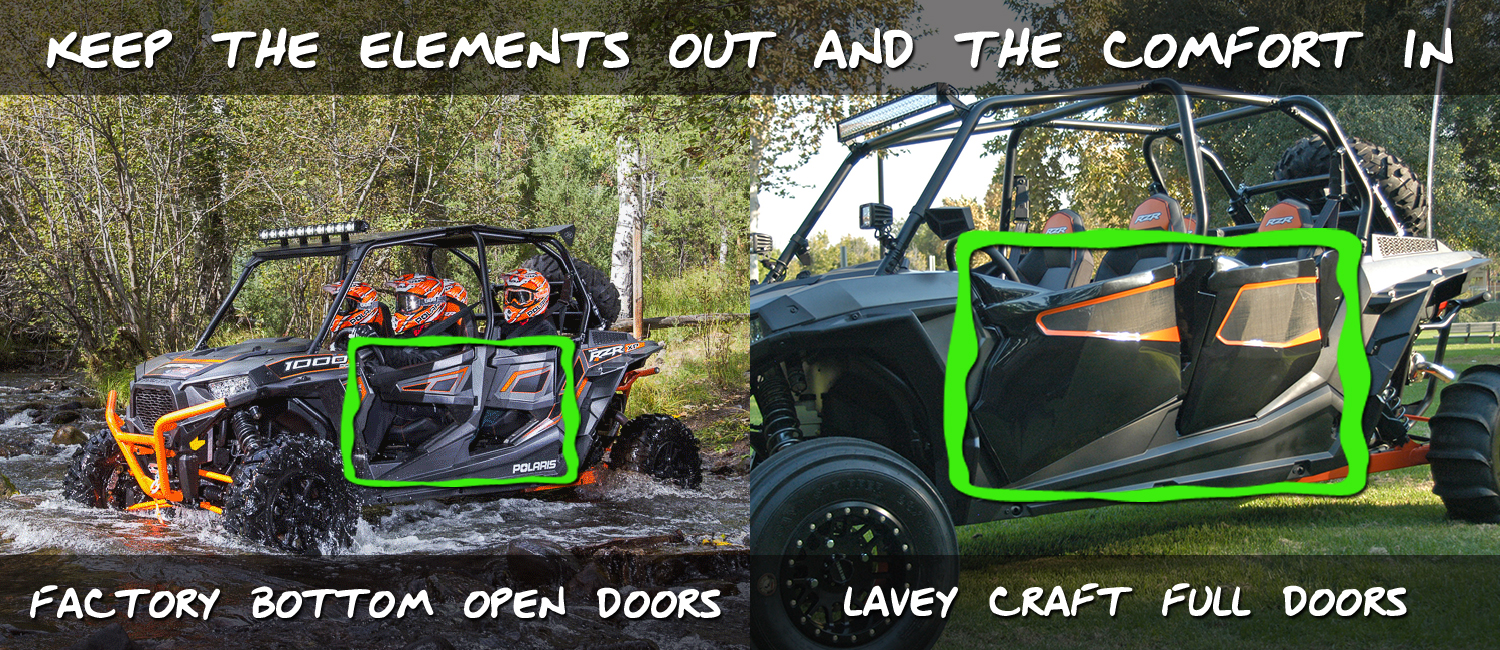 Set of Doors for 2 Seater Polaris RZR® XP1000 (4 Pieces)
Our high-end gelcoat and hand laminated fiberglass set of 2 doors for Polaris RZR® XP1000 are totally sweet and robust:
High-finish polished gelcoat molded and quality hand laminated fiberglass - uses full marine composite construction.
Durable and lightweight.
No rattling.
They protect you and your passengers from the outside elements.
The curvature of the doors offer a lot more leg and hip space compared to competition's flat doors.
They easily bolt-on to your stock frame, but we can install them for you at an additional charge if you live in the Corona, CA area. They can also be painted to match your ride.
One solid color OR one solid color with metal-flake.
For custom colors and graphics, please call us for a quote.
All hardware included for true bolt-on installation
Installation not included
Shipping not included
SHIPPING & MORE
Usually ships within 1 week if item is in stock (solid white or black colors). Ships within 2 to 3 weeks if item is in production OR if custom color is ordered.
Your credit card will be charged automatically when you click SUBMIT ORDER at checkout. This is determined by our hosting provider, and unfortunately cannot be modified to charge your credit card only during the shipping process.
This item can only be shipped via UPS, because of the large dimensions of the box. Please note that we cannot honor "next day air" or "2nd day air" for this item.
Please click on the following link for our detailed Store Policies.